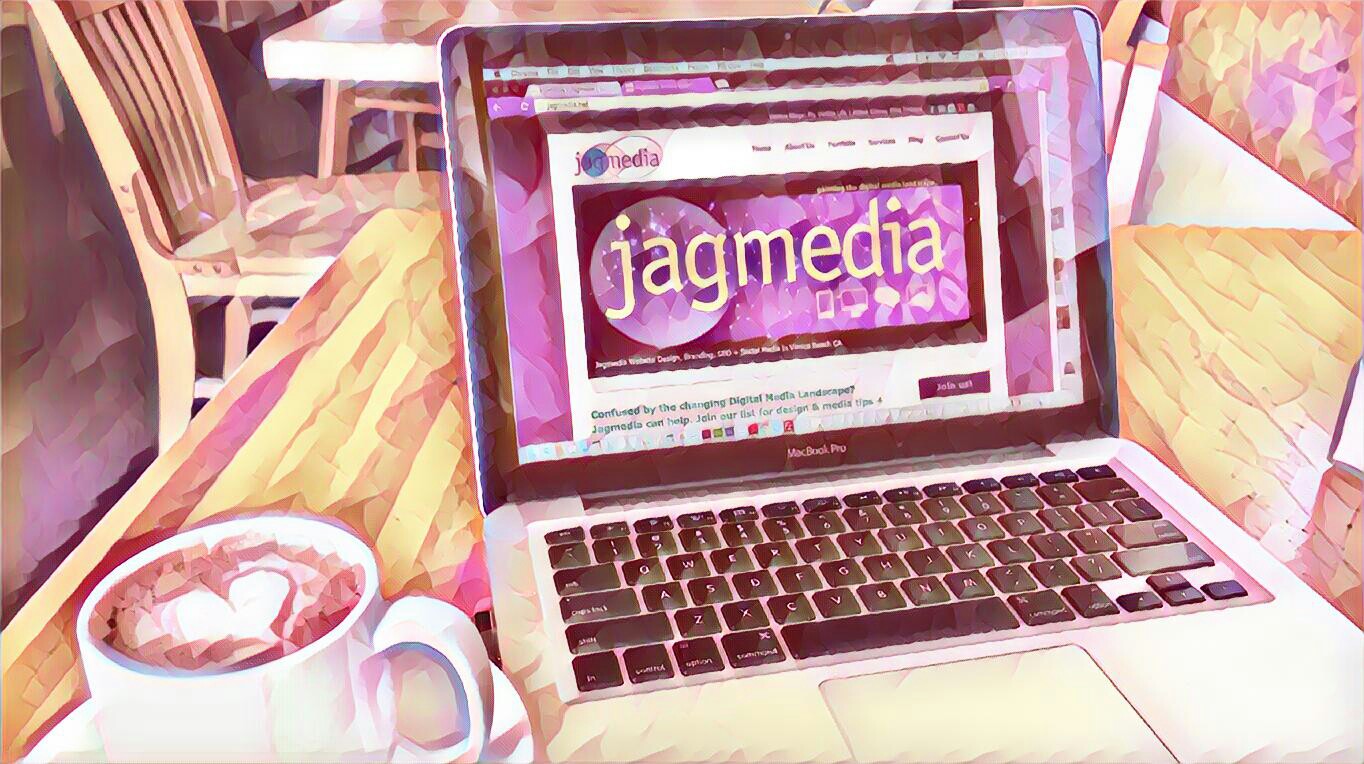 Fab 5 Method for the Website of Your Dreams:
1. Creating a Strategy
We start by discussing your goals with you – that way we BOTH have a clear picture of what will happen and how it all works PLUS Planning. Each client as an individualand so is YOur website!
2. Guiding You through the Process
Taking all the guesswork out and guiding you through the process every step of the way.
3. Pulling it ALL Together
There are a lot of moving pieces needed for any website. I'll guide you and help you to focus upon what's needed for a stellar website that you love!
4. Taking Care of Tech
So you can deliver your genius and get rid of potential headaches! Setting up your website hosting and  domain name makes it a seamless process with a 24-7 Tech Support from the largest hosting company in the world and Jagmedia is proud to be an Authorized Reseller. We can offer our own special pricing for our clients! (extra fee)
5. Designing Your Fabulous Website!
I'll get the creative juices flowing and create your website! You will see your site in development and have opportunities for edits to insure it's presented in a way that reflects your business and puts you in the best light!
Investment: $1500:  1 Payment  via Credit /Debit Card
Website of Your Dreams
• WordPress Website (includes installation & setup)
• 5 Pages Total including your: text, photos, graphics and videos you supply
• Customized Color Palette & Fonts
• Social Media Links added & Feeds added from your social media accounts
• Social Media feeds added (if desired see jagmedia.net for example)
Process: we will discuss ideas in advance and present up to 3 ideas;
Select 1 idea for development with up to 2 rounds of edits.
I offer personalized service and much experience to my clients! 
See what my Clients are  saying:

Jagmedia Client Testimonials >
Client Sampling:
Laurie Hacking: Step Into More, Yvonne Larson: Optimal Life Playground, Lorenda Phillips: The Essential Entrepreneur, Emmarie Dempsey, EmmarieBoard, SoCal Indoor Volleyball Hall of Fame,  Women in Transportation Orange County  (WITOC).
Digital Studio
Specializing in WordPress Website Design, Branding, Social Media & SEO.
Expert Guidance
Leading our Clients on the path to achieving their goals every step of the way.
Problem Solving
Design is a process and communication from start to finish is an essential.
Coaching
Creative Flow Coaching empowering you to breakthrough to results!