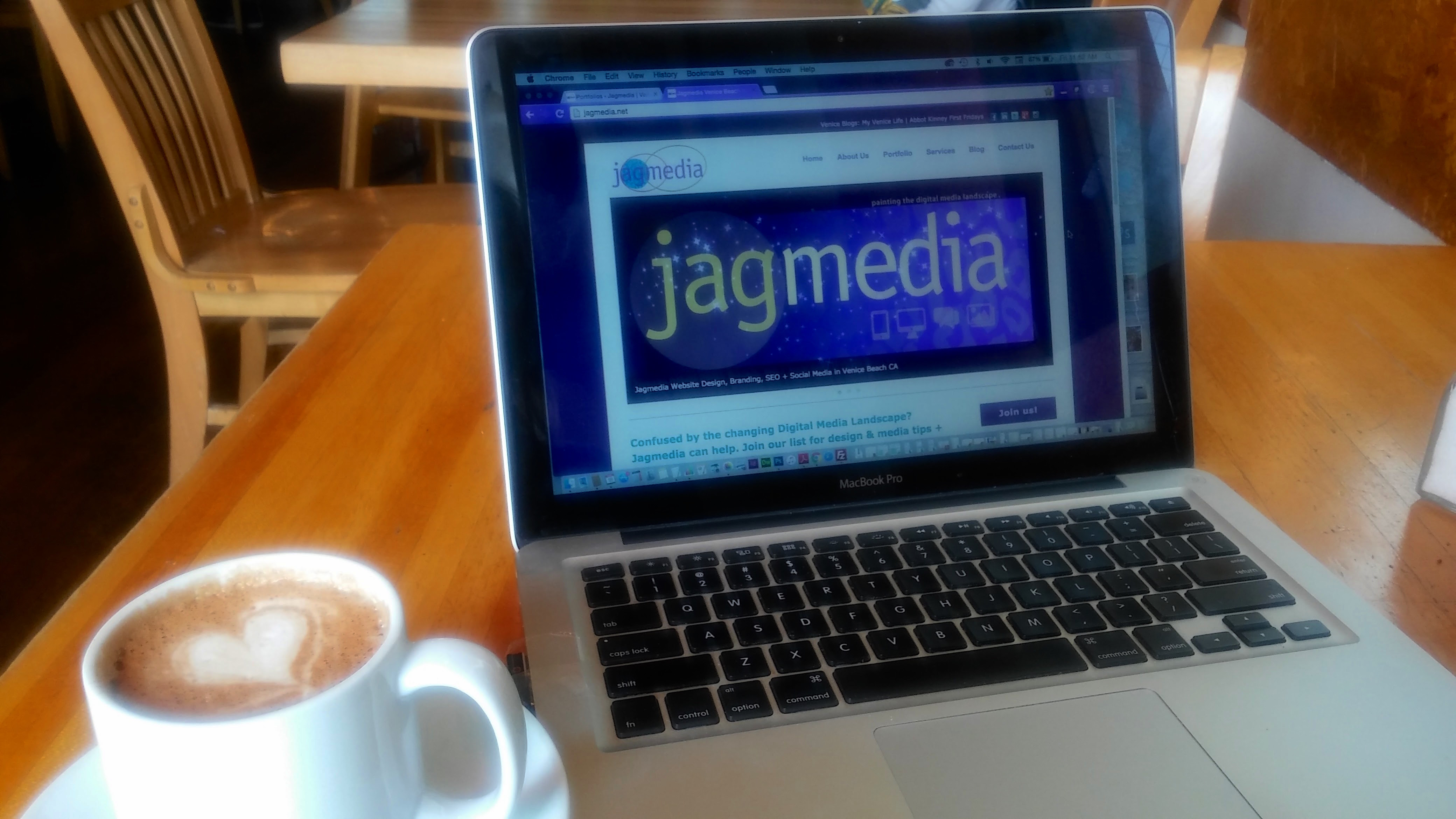 Specializing in Custom Website Design, Branding, Social Media & SEO. You're unique and so is the approach I take working with each client.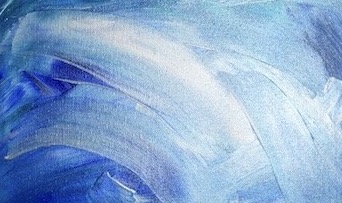 Beautify your surroundings with an original painting by Janet Gervers, Abstract Artist.  Art Sales and rentals. Prints and apparel on demand.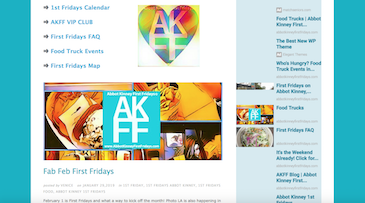 Content Creation for Blogs, Articles and publications includes writing, graphics and photography. Janet's Page 1 Google Blog for 10+ years is an example.
Website
of  Your
Dreams
It's Just a Step Away with JAGmedia
Luxury Design for Websites is within YOUR Reach from Jagmedia in Culver City, CA. It's time for your website to exude the value of your business and visually communicate your brand. While some think a well designed website that's mobile responsive on the top platform in the world is a luxury item. It's a an investment in your brand. I bring my Visual Magic to each and every project . You deserve it!
Got Questions ? I'm Janet A. Gervers, Founder of JAGmedia. Schedule a call  with me  to discuss your online and print design needs. Click Here >
It's all about serving up a unique blend of Design, Experience and Strategy that makes up a robust online experience, whether it's your mobile friendly website, email newsletter, social media graphics & posts or coaching for your website and brand. Guidance is critical and that's what I deliver!
Serving Entrepreneurs from West Coast to East Coast & MidWest.
Specializing in Website Design, Graphics & Social Media.
Designing Unique Experiences for each Client.
Treating our Clients as Individuals.
Find out more about how I serve Clients on the About Us page.
Janet of Jagmedia built my website. We stayed on scheduled and Janet was always available when need
ed. She will make sure how you know how to operate your own website and teach you a few tricks of the trades along the way. A+++++++ Highly recommended.
Emmarie Dempsey
I worked with Jagmedia to create PR postcards and personal comp cards. Everything was done quickly and exactly how I asked. The finished product was beautiful and will be used over and over again with my business! Communication was clear and work done promptly. Will work with again for all my business media needs!
Katie Kocis
Janet's work on my website has been superb! She not only listens closely to what I ask her to do, but also makes creative recommendations on how the design and application can be better optimized, which has been hugely helpful. I'm getting great feedback on the look, feel and messaging of my site with the new changes. Talk with Janet if you're wanting a positive, collaborative design experience.
Laurie Hacking
Jagmedia's multi-faceted President, Janet A Gervers is a creative designer and artist. Her experience in the digital media field spans twenty years and she is a digital media pioneer that lends her insights and experience to all her clients.
Working with an experienced designer and business owner is a decision you make when you hire Jagmedia for your project.
See the Testimonials and contact Janet to start a discussion on how your needs can best be served, whether it's for elevating your online presence or beautifying your space with art.
Instagram Follow @Jagvenice