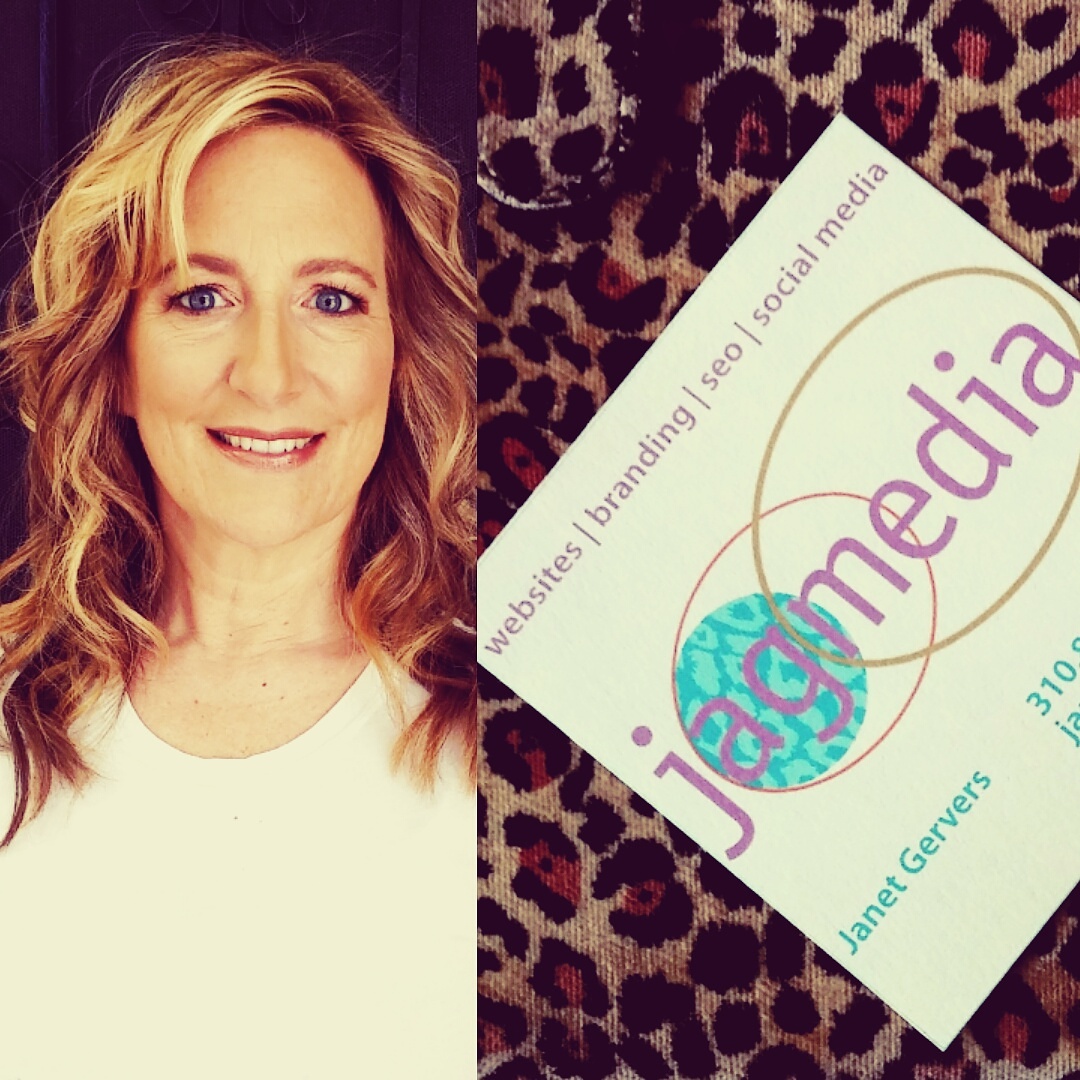 Janet Gervers, Founder & Creative Director at JAGmedia.
Connect with Janet:
Schedule a Call to find out more:
Full Service Design & Related Services
Jagmedia is a creative design studio that loves working with: health and wellness businesses, heart centered businesses and non profits.
Offering a suite of Digital Graphics,  Social Media Graphics and Print Graphics.
Specializing in:
WordPress Website Design

Coaching: Web & Brand

Graphic Design

Branding / Identity

Social Media

Search Engine Optimization
Learn More About JAGmedia
Get in touch and learn more about how I can help
Elevate your Brand
by filling out the form on this page- I do respond.
Web Hosting Services include: hosting, domain names, month by month websites, DIY websites, Managed WordPress hosting, Security and more.
All projects are created locally- no outsourcing. Made in the USA!
Jagmedia started in Venice, also known as "Silicon Beach" then moved to Culver City, and is now relocating to sunny Santa Monica. It's a creative design hub primarily serving Venice, Santa Monica, Culver City, Brentwood, Marina del Rey, West Los Angeles and beach cities. 
Jagmedia's multi-faceted President, Janet A Gervers is a creative designer and artist. Her experience in the digital media field spans twenty years and she is a digital media pioneer!
Working with an experienced designer and business owner is a decision you make when you hire Jagmedia for your project.
See the Testimonials and contact Janet to start a discussion on how your needs can best be served, whether it's for creating your online presence or beautifying your space with art.